Expert Car Accident Lawyers
Law Advice Compensation Lawyers are experts in winning car accident claims. Call us on FreeCall 1800 122 555 or complete our short Free Advice Form for immediate advice regarding your claim.
 Obtain Photographs and Details.
It may very well be the last thing on your mind after being involved in a car accident, however obtaining photographs of the accident scene could end up being a crucial piece of evidence in proving who was at fault for the accident. Further, obtaining details of the other drivers/persons involved is also a good idea as these details will be required in order to lodge a claim.

 Report to Police.
Recent changes to the law do not require police to attend the scene of the majority of car accidents. As such, it is important to report the incident at a police station as a matter of urgency and within 28 days of the accident. If you have difficulty reporting the accident and obtaining an event number give Law Advice a call and we will assist in the process. We can help obtain a police event number which will be required in order to lodge your personal injury claim form.

 Personal Injury Claim Form.
In order to make a claim, the complete Personal Injury Claim Form must be lodged with the CTP insurer within 6 months of the accident (Or within 28 days if your accident occurred after 1 December 2017). Some of the questions on the claim form can be difficult. As such, we assist our clients with the drafting and completion of this important document.

 Late Claim. 
If you don't send the claim form to the CTP insurer within the time frame required, don't stress. If you have a full and satisfactory explanation for the delay the insurer can accept the claim, even if it's late. For example, if you were unaware of the time limits involved, you have never been through the claims process, or your injuries have suddenly deteriorated, your explanation may be accepted and you can proceed with your claim.
A car accident can have a dramatic impact on a person's life. From serious injuries, stress, financial losses, breakdown in relationships and uncertainty about the future. We understand that injured people need help and guidance throughout the difficult claims process. Law Advice takes care of your claim. From getting your treatment approved, to claiming a lump sum for your losses, to dealing directly with your doctors and the insurer in order to get you the best possible outcome.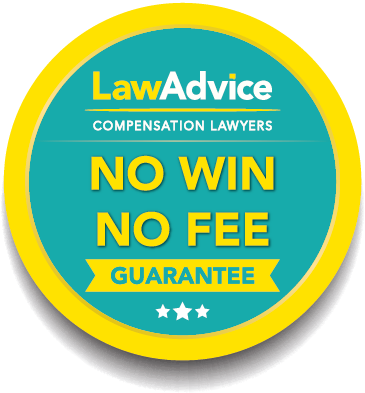 The above information is general information only. For a free consultation and specific advice regarding your claim from one of our experts please contact us on Free Call 1800 122 555 or complete our Free Advice Form.