It is possible to obtain a lump sum from the insurer before your case has finalised in motor accident claims.
We have helped many clients obtain these lump sums from the insurer to help with their finances and keep their family and lifestyle protected whilst they are awaiting the outcome of their claim.
Once liability has been admitted by the CTP insurer, it is the duty of the insurer to make payments to you in respect of economic loss to the extent that such a payment is necessary to avoid you suffering financial hardship. Please note, due to changes to CTP legislation, this only applies to accidents occurring prior to 1 December 2017.
Expert Lawyers
Our lawyers have prepared and successfully obtained numerous advance payments for people that have suffered financial hardship following a motor vehicle accident. We know the type of evidence that is required in order to demonstrate the financial hardship being endured and obtain the lump sum to alleviate financial stress.
Process
We will gather the necessary evidence including a statement of your position, a statement of assets and means, evidence of unpaid bills, car loans, letters of demand, bank loans, demands and any other liabilities to demonstrate your financial difficulty following the accident. We must demonstrate that the payment is necessary to avoid your hardship.
Examples of financial hardship that may result in an advance payment from the insurer
A typical example is a client that has been injured requiring care from her husband.  Her husband has exhausted all leave entitlements in caring for her and is on leave without pay from his normal occupation. Due to the accident both are now not earning an income. This has put their family under severe financial stress. In such circumstances, our lawyers would request a lump sum advance for the family before the matter finalises.
Free Consultation with an expert lawyer
We are happy to discuss your claim and requirement for an advance payment at an initial consultation in order to provide you with some guidance. Our initial discussion and consultation is free and without any obligation to find out where you stand.
No Win No Fee Guarantee
If you don't win your case, you do not pay us any legal fees. It's that simple.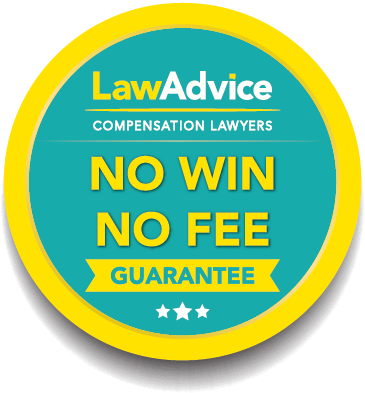 The above information is general information only. For a free consultation and specific advice regarding your claim from one of our experts please contact us on Free Call 1800 122 555 or complete our Free Advice Form.