With growth in our population there is an ever increasing number of people using public transport. Whilst many people know that CTP insurance covers them for accidents involving a private vehicle, it's important to note that compensation can also be claimed when injuries are sustained in public transport accidents.
If you have been injured in a public transport accident, then you may be entitled to significant compensation. To assist with obtaining immediate legal advice we offer a free, no obligation initial consultation with an expert lawyer.
Expert Public Transport Accident Lawyers
Our lawyers have extensive experience in dealing with claims arising out of public transport accidents. We have lawyers accredited by the Law Society of NSW as specialists in personal injury law.
What Can I Claim?
If you are successful in your accident claim, you may be entitled to a lump sum for the pain and suffering that you have been through due to your injuries. Further, you are entitled to payment of all reasonable treatment and travel expenses. If you have lost income, you can also claim for loss of your ability to work and you may be entitled to claim for future income loss. Also, if you require help around your home due to your injuries from the accident, you can claim domestic assistance compensation as long as the assistance required is directly related to the injury sustained in the accident.
When should I make a claim?
In order to make a claim, the complete Personal Injury Claim Form must be lodge with the CTP insurer within 6 months of the accident (Or within 28 days if your accident occurred after 1 December 2017). Some of the questions on the claim form can be difficult. As such, we assist our clients with the drafting and completion of this important document. 
If you don't send the claim form to the CTP insurer within the time required, don't stress. If you have a full and satisfactory explanation for the delay the insurer will accept the claim, even if it's late. For example, if you were unaware of the time limits involved, you have never been through the claims process, or your injuries have suddenly deteriorated, your explanation may be accepted and you can proceed with your claim.
No Win No Fee Guarantee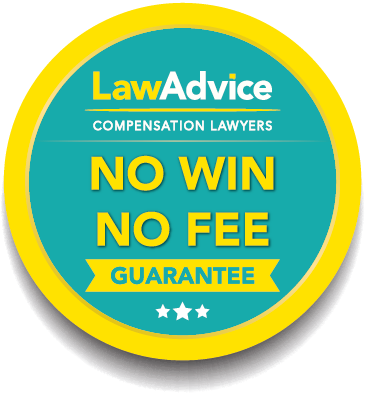 If you don't win your case, you do not pay us any legal fees. It's that simple. Together with our free, no obligation initial consultation, this means that you have peace of mind and it won't cost you anything to find out where you stand.
The above information is general information only. For a free consultation and specific advice regarding your claim from one of our experts please contact us on Free Call 1800 122 555 or complete our Free Advice Form.