We all place a great deal of trust in our doctors and medical practitioners. However, from time to time their treatment falls below the standard of care reasonably expected from a professional.
If you have been injured under the care of a medical practitioner you may be entitled to make a medical negligence claim. We can assess the circumstances of your injury or illness and provide advice on your right to make a claim.
Expert Medical Negligence Lawyers
The lawyers at Law Advice Compensation Lawyers specialise in medical negligence claims. Our lawyers are experts at dealing with medical negligence insurers and gathering the evidence required to get you the best possible outcome in your medical negligence claim. In fact, we have lawyers that are accredited by the Law Society of NSW as Accredited Specialists in Personal Injury Law. 
Can I claim Medical Negligence?
If your medical practitioner has acted negligently and outside their duty of care causing you an injury or illness, then you may be able to claim for your losses.
The following examples are typical scenarios that may give rise to a medical negligence claim:
Medical procedures resulting in surgical error such as failed plastic surgery or breast surgery
The negligent prescription of medication
Medical Misdiagnosis
Delayed treatment causing injury or illness
Failure to warn and explain the risks involved in a medical procedure
Inadequate medical treatment causing illnesses such as Cerebral Palsy, Cauda Equina Syndrome, and Meningitis
Unsafe or unhygienic medical practices causing injury or illness
Incorrect reporting or follow up of test results
Anaesthetic complications
Pregnancy and birth complications
What can I claim in my Medical Negligence Claim?
A claim can usually be made for the following losses in medical negligence claims
Past and future loss of earnings
Past and future medical expenses, surgery and special equipment or aids
Domestic care and help provided by friends or family
Domestic care paid for and provided by a commercial provider
Home and vehicle modification expenses
Pain and suffering and loss of enjoyment of life
No Win No Fee Guarantee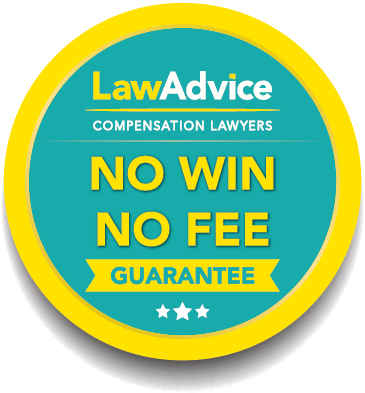 If you don't win your case, you do not pay us any legal fees. It's that simple.
The above information is general information only. For a free consultation and specific advice regarding your claim from one of our experts please contact us on Free Call 1800 122 555 or complete our Free Advice Form.