Riders of motorbikes, scooters and quad bikes are at a much higher risk of serious injury if they are involved in an accident. In fact, according to the Motorcycle Council of NSW, motorcycle crashes account for only 6% of all road crashes, but account for 15% of all deaths and 10% of all injuries on NSW roads.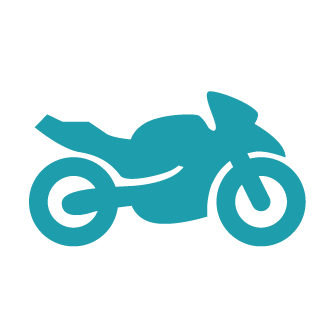 Expert Motorbike, Scooter & Quad Bike Accident Lawyers
Our lawyers have extensive experience in motorbike, scooter and quadbike claims. Having an expert personal injury lawyer on your side that practices solely in compensation law will ensure that you obtain the necessary compensation to protect your future and your family's future. This is especially important in circumstances where serious injuries with long term health consequences have been sustained.
 
Examples of matters successfully managed by our experienced lawyers include:
A pillion passenger ejected from the back of a motorcycle, resulting in significant brain damage and income loss.
A motorcycle rider forced off the road by a truck causing the bike to hit a rock wall and the rider to suffer significant spinal injuries.
A client on her scooter when she was cut off by a car causing fractures and dental injuries.
 
Immediate Legal Assistance
Law Advice Compensation Lawyers are available to provide you with immediate legal assistance. We regularly see our clients at hospital or in the comfort of their home as we understand that motorbike accident victims are not always able to travel due to their injuries and disabilities. We appreciate that you should not delay your insurance claim in any way because you cannot come in to one of our offices. Call us on 1800 122 555 to organise an urgent appointment.
 
Lifetime Care and Support
Where the injuries sustained in an accident are catastrophic, the injured person has access to payment of their reasonable and necessary treatment and domestic assistance for their entire life under the Lifetime Care and Support Scheme. Our lawyers are experts at providing advice as to the benefits and entitlements under the scheme.
 
No Win No Fee Guarantee
If you don't win your case, you do not pay us any legal fees. It's that simple.
The above information is general information only. For a free consultation and specific advice regarding your claim from one of our experts please contact us on Free Call 1800 122 555 or complete our Free Advice Form.