Unidentified and Uninsured Vehicles - Nominal Defendant Claims
What Is the Nominal Defendant?
When injuries are caused by an unregistered or unidentified motor vehicle, the Nominal Defendant Scheme allows the injured person to make a compensation claim. For example, in the case of a hit and run accident. If you are unable to obtain the registration details of the car at fault you can still make a claim for your injuries and losses.
Claims against the Nominal Defendant are lodged with the State Insurance Regulatory Authority (SIRA). SIRA will allocate the claim to an insurer to deal with the claim. On the whole, Nominal Defendant matters proceed just like other motor accident claims with the exception that the injured person must perform due inquiry and search to ascertain the identity of the motor vehicle at fault.
Expert Nominal Defendant Lawyers
The lawyers at Law Advice Compensation Lawyers specialise in Nominal Defendant compensation claims. In fact, compensation law is all that we do. We have lawyers accredited by the Law Society of NSW as Specialists in Personal Injury Law. Accreditation by the Law Society recognises exceptional knowledge and skill in conducting personal injury law claims.
What is Due Inquiry and Search?
Due inquiry and search involves taking steps to establish the identity of the vehicle at fault.
Our expert lawyers will undertake due inquiry and search right from the start of the claim. The process involves taking measures such as speaking to witnesses, letter box drops in the vicinity of the accident, placing newspaper advertisements, putting up public notices and liaising with police in their investigation.
Compensation in Nominal Defendant Claims
Compensation entitlements in Nominal Defendant claims are identical to those received by victims of accidents caused by identified vehicles. This includes:
Pain and Suffering Compensation - a lump sum for the pain and suffering that you have endured due to your injuries if they exceed 10% whole person impairment.
Treatment Expenses – payment of all reasonable and necessary treatment expenses that have been incurred as a result of the truck accident.
Loss of Income - A claim for loss of income if your injuries have affected your ability to work after the accident and into the future if your injuries are not minor.
Care and Assistance - If you require help around your home due to your injuries from the accident, you are able to claim domestic care compensation. 
No Win No Fee Guarantee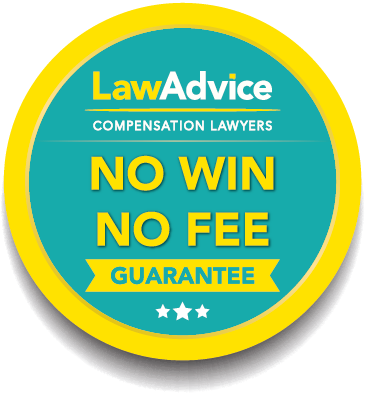 If you don't win your case, you do not pay us any legal fees. It's that simple. 
The above information is general information only. For a free consultation and specific advice regarding your claim from one of our experts please contact us on Free Call 1800 122 555 or complete our Free Advice Form.