If you are unable to work due to a medical condition, you may be entitled to a substantial lump sum under your superannuation policy. We can provide a free review of your policy with advice regarding your entitlements.

What is a Superannuation TPD Claim?
If you have an active superannuation policy it will most likely have some level of Total and Permanent Disability (TPD) cover. This cover is in place to protect you in case you suffer an injury or illness that prevents you from working.
Finding out whether your superannuation policy includes TPD cover can be difficult. We can check your policy and product disclosure statement (PDS) and contact your superannuation fund to make sure you are covered.

Do I need a lawyer for my Superannuation TPD Claim?
The initial Claim Form is the most important document in your Superannuation TPD claim. Getting a lawyer to complete this document is of the utmost importance. Our lawyers can complete the form on your behalf and gather all the necessary documents to ensure that the claim form is prepared correctly.

Getting your own medical evidence is important.
The superannuation fund may send you to their own doctor to obtain a report however you are entitled to get your own doctors report in response. Our lawyers are experts at obtaining the best medical evidence to support your claim and the cost forms a part of our No Win No Fee Guarantee.
Without legal representation it is not uncommon for the superannuation fund to take longer than 6 to 12 months to respond after lodgement of a claim. Having an expert lawyer on your side ensures that the claim is processed as quickly as possible without placing unnecessary financial stress on you.

Expert Superannuation & TPD Lawyers
Our lawyers have extensive experience in Superannuation TPD claims. Having an expert personal injury lawyer on your side that practices solely in compensation law will ensure that you obtain all of your Superannuation TPD entitlements.

Am I entitled to make a Superannuation TPD Claim?
If your injury or illness prevents you from working for three (3) months or more then you may be entitled to make a TPD insurance claim.

What can I claim in my Superannuation TPD Claim?
You will be able to claim a lump sum if your claim is successful. Each person's policy is different, however typical lump sums start in the tens of thousands up to $1 million dollars and beyond. We can review your policy and tell you exactly what your lump sum entitlement is.
No Win No Fee Guarantee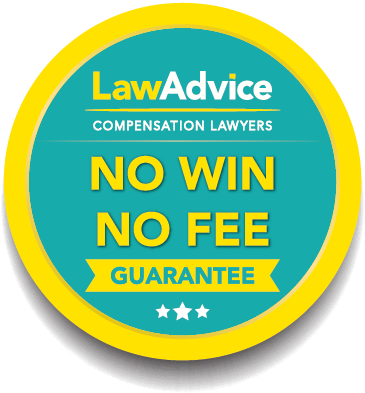 If you don't win your case, you do not pay us any legal fees. It's that simple.
The above information is general information only. For a free consultation and specific advice regarding your claim from one of our experts please contact us on Free Call 1800 122 555 or complete our Free Advice Form.