If you have been injured due to someone's failure to take care for your safety you may be entitled to make a public liability claim.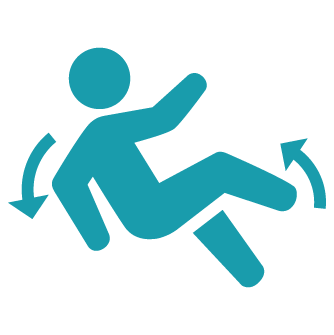 Public liability claims cover injuries resulting from a vast array of circumstances such as slip and falls, unsafe premises, dog bites, aviation accidents, claims against Councils, boating and water sport accidents and lack of security at licenced premises. Contact us for advice regarding your public liability claim.
Expert Public Liability Lawyers
Law Advice Compensation Lawyers have expert lawyers in public liability claims. Our lawyers have specialised knowledge of the Civil Liability Act and have conducted many public liability claims including matters in the Supreme Court of NSW. They know what it takes to build a successful claim from witness statements, medical evidence and expert liability evidence.
Common public liability claims include:
Injuries sustained in a public place
Injuries sustained in a supermarket or shopping centre
Injuries sustained in a park
Injuries sustained due to unsafe rental premises
Injuries sustained due to a boating or water sport accident
Injuries sustained as a result of a dog bite and dog attack
Injuries sustained due to a playground or school accidents
Injuries sustained whilst on licensed premises
Injuries sustained due to sexual abuse and assault
Aviation accident injuries
What can I claim if I have been injured?
If you have been injured you may be able to claim wage/income loss, treatment expenses, assistance around your home, and a lump sum for your pain and suffering. Contact us for a free discussion or consultation regarding your rights and entitlements. We won't charge you any fees at our initial conference to give you advice about the potential value of your matter. 
How long does a public liability claim take?
We leave no stone unturned in the preparation of our public liability claims. At the same time, most clients don't want to be involved in lengthy legal proceedings. We strive to resolve our matters as efficiently as possible for the sake of our clients. In most matters, once we have obtained all the relevant medical and liability evidence we will be in a position to have a settlement conference with the other party. This is normally achieved within 12 months of the accident. if your matter does not resolve at the settlement conference you can be rest assured that our expert lawyers have vast experience in pursuing matters through the court system and obtaining excellent results.
No Win No Fee Guarantee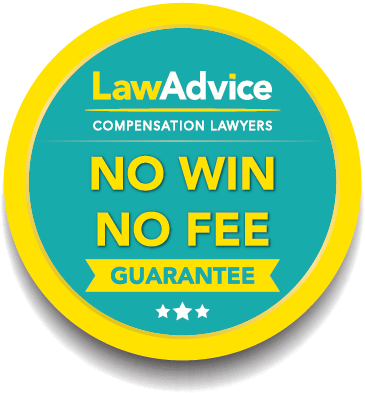 If you don't win your case, you do not pay us any legal fees. It's that simple.
The above information is general information only. For a free consultation and specific advice regarding your claim from one of our experts please contact us on Free Call 1800 122 555 or complete our Free Advice Form.